The story of Laundry Love began with T-Bone (Eric),
A houseless gentleman living in Ventura Calif. In one particular conversation, a question was asked of him: "How can we come alongside your life in a meaningful way?" His response was honest and practical. "If I had clean clothes I think people would treat me like a human being."
The Laundry Love initiative consists of regular opportunities to come alongside people who are struggling financially by assisting them with their laundry. Laundry love partners with groups and local laundromats in cleaning clothes and linens of low-income or no-income families and person(s). We see the laundromat as a place where strangers become friends, people are known by name, hope is hustled, and the worth of every human being is acknowledged and celebrated.
The Sts. MM&M and Sockmonster Partnership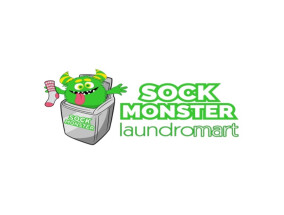 Laundry Love South Florida is open and welcoming to all who are in need. It is a human care initiative that helps to wash the clothing and bedding of the individual and/or family living in poverty, from the infant to the aged, from diverse ethnicities and cultures. Laundry Love South Florida - Pompano Beach is a ministry of St. Mary Magdalene & St. Martin Episcopal Church, 1400 Riverside Dr, Coral Springs. We are proud to partner with The Sock Monster at Palm Aire Marketplace, 45 S Pompano Pkwy, Pompano Beach, FL 33069. Laundry Love South Florida - Pompano Beach will pay for those who are struggling financially to wash and dry their clothing and bedding, including detergent and fabric softener! To serve as many clients as possible at our events, we limit each event to $10.00 per individual or $25.00 per family.
LAUNDRY LOVE EVENTS ARE HELD ONCE MONTHLY ON THE THIRD Wednesday OF EVERY MONTH FROM 4-6 pm