Scape featuring Mishkhah
Every Sunday, from 09/18/2022 to 12/18/2022, 7:00 PM - 8:15 PM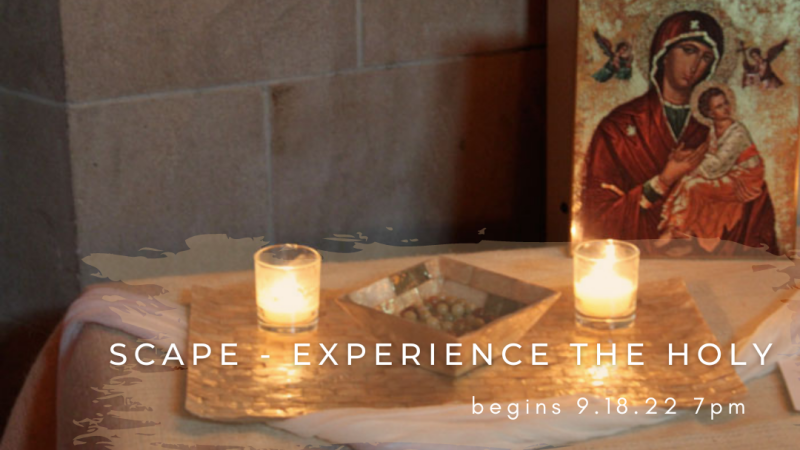 About
Kate Eaton founded Mishkhah to reveal the mystery of Christ by stirring the senses and opening the heart. Through the careful integration of music, images, textures, found objects, light, movement, and prayer, we are invited to rediscover the landscape of our souls as we encounter the Holy.

This fall Kate Eaton, founder of Mishkhah and St. MM & M will partner to bring a new worship service on Sunday nights grounded in the beauty and wonder of the tradition and sacraments of Anglicanism.

Since founding Mishkhah in 2010, Kate has partnered with churches, conventions, conferences, and seminaries to share her experience creating worship environments. Her passion lies in returning to the rhythm of the liturgy and to spiritual practices that have shaped people's lives over the centuries.

Each gathering that Mishkhah creates opens the door to a mystical encounter with God, as people are invited to move around the worship space and engage all their senses. Kate designs these spaces to support the liturgy or prayer service by incorporating the themes of feast days, seasons, and readings from the Scriptures.
Mishkhah fosters worship and prayer environments that enable us to fall into the embrace of our Creator. New rhythms in our breathing open us to ancient truths. We sense the possibility of healing and move out into the world again, restored and hopeful.
SCAPE
Scape Service Gallery