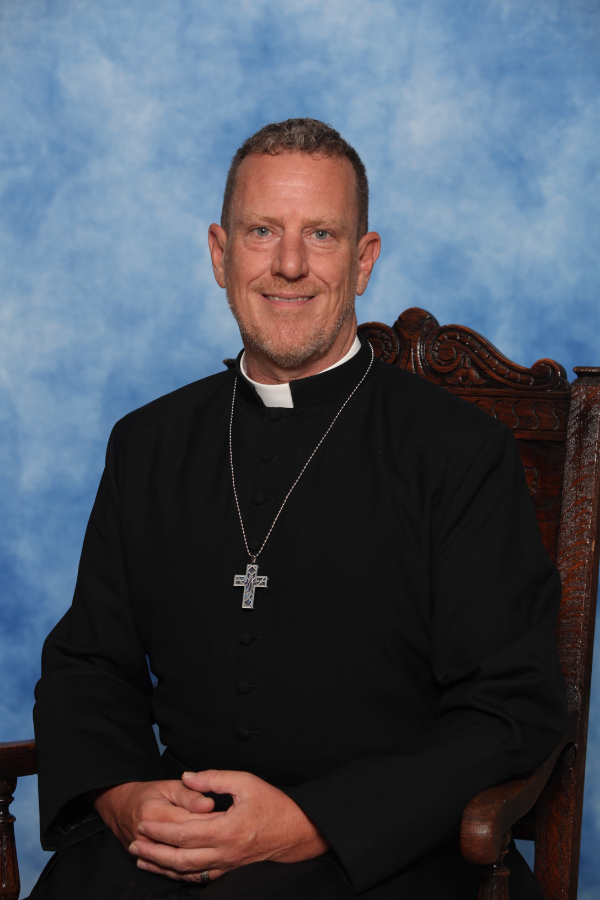 Father Lee Davis
Rector
Office: 954-753-1400
Mobile: 954-778-0787
After a diverse career in marketing and finance and a sudden realization of the love and power of God that he discovered aboard a Navy ship, Father Lee Davis has the distinction of being baptized, confirmed, and received for Holy Orders on the same Sunday. He studied at Bexley Hall Seminary in Columbus, Ohio where he received a Master's of Divinity degree in 2009 and then served as priest-in-charge of St. Andrew's in Hollywood, Florida as well as an assisting priest at St. Benedict's in Plantation. Father Lee also worked as a Hospice Chaplain. When he left after a little more than two years, St. Andrew's had grown in membership and under his guidance extended its outreach into the community. He was also a pivotal leader of the Jubilee Center of Hollywood, a vital outreach ministry to the homeless and hungry, and served on the Board of Directors for St. Lawrence Chapel, serving the homeless in Pompano Beach. He also served on several diocesan committees working with the youth of the diocese.

In December 2012, Father Lee was called as rector of St. Anne's Episcopal Church in Damascus, Maryland. During his 8 year tenure there the vestry of the parish noted that "His dynamic leadership, inspired preaching, creative ideas and compassionate pastoral care combined to bring a new level of excitement, commitment, and growth among the congregation." Through his leadership, he developed partnerships with other organizations in the community, helped establish a transitional home for victim's of domestic violence, began the process of developing affordable senior housing on some of the acreages of land owned by the church, and grew stewardship achieving their first balanced budget in over a decade. At the beginning of the COVID pandemic, he led the congregation into the development of an online presence and with a couple of dedicated lay members started a feeding program for families in need which continues today. He served in the Diocese of Washington DC helping in the implementation of a Diaconate Formation program as well as being on the Board of Directors of the Washington Episcopal Clergy Association and serving on the Diocesan Executive Council.

Amidst the COVID pandemic, Father Lee accepted the call to be our rector and began his tenure in September 2019. His leadership has already blessed our community.